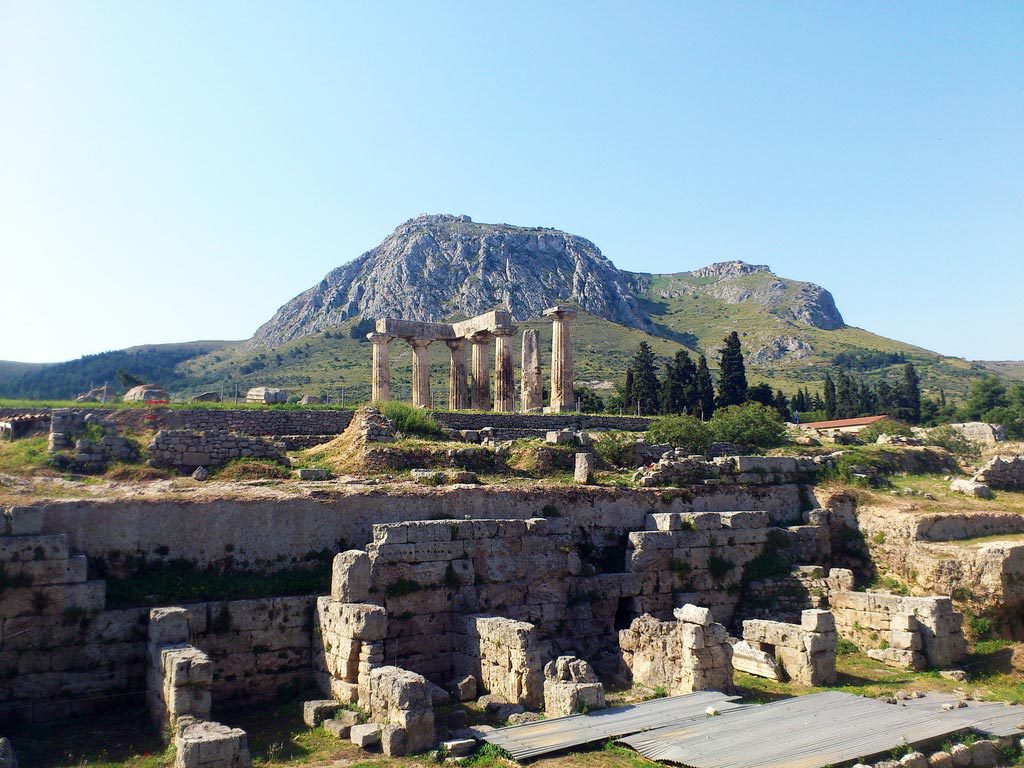 Ancient Corinth was an important city-state of the ancient Peloponnese.
The archaic temple of Apollo, Lechaiou Street, the Conservatory, and the theater are dominated. The site is open to visitors as well as the Archaeological Museum.
It is worthwhile to browse around the Dorian temple of Apollo that dominates the center and look for the traces of the Roman market, the baths and the galleries and of course admire the finds of the excavations in the museum (mosaics, ceramics, etc.)
The ruins of the archaeological site give a clear picture of its great residential development, while the well-preserved Dorian temple of Apollo (550 BC) is an irrefutable testimony to the acme of the city since the Archaic years.
In the southwest of ancient Corinth, the rock of Acrocorinth stands at a height of 575 meters.
In the castle of Akrokorinthos there were created three defensive fortifications with walls, bastions, lofts, trenches and well-fortified entrances. Inside there are remnants of temples almost all the time periods, while it is worth to climb up to the highest point where you will find parts of its base ancient temple of Aphrodite. From there the view is stunning. The uphill paved alley that brings you to the successive gates needs shoes that do not slip, water and a hat.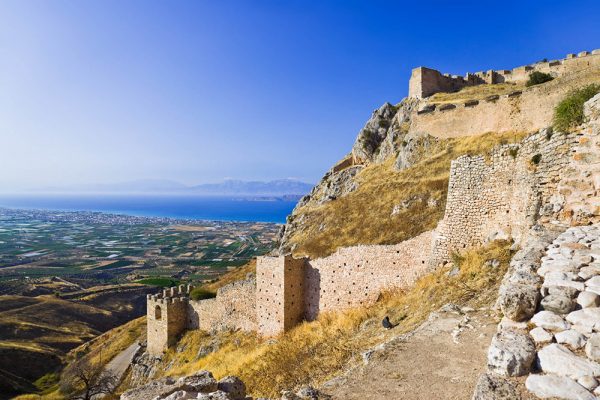 Grand Olympic is away from Ancient Corinth: