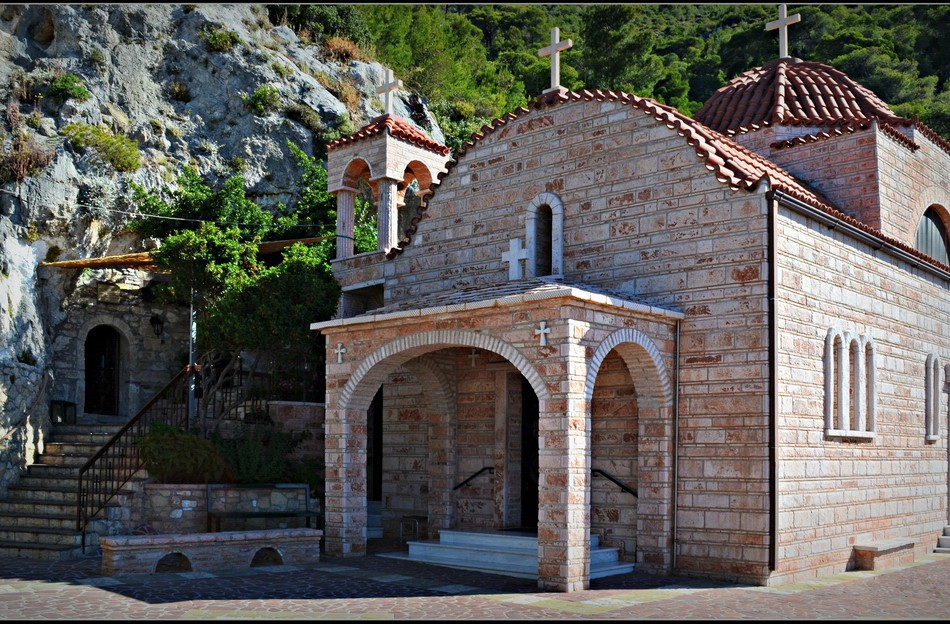 In Geraniai Mountains, above Loutraki, opposite the city of Corinth, the Holy Monastery of St. Patapios is built, where the miraculous relic is kept. It is one of these monasteries that receive hundreds of pilgrims from all over the country daily. It is a living memorial of Orthodoxy, which takes care of dozens of nuns with utmost respect. Although it is an important monastery, it was built only in 1952, following an ancient asteroid, dating back to the 13th century.

The place has been connected with Saint Patapios since 1904, since the inhabitants of Loutraki, led by the priest Konstantinos Susanis, decided to excavate the cave and increase the area around the ascetic. When they tried to throw a terrace, they found themselves in front of "the holy relic, abominable and fragrant, bearing on it a wooden cross and Byzantine coins". Several years later, in 1952, it was decided to establish the monastery there.
The view and its natural and spiritual beauty reward the pilgrim – visitor.
Today it operates as a women's monastery with great charity and social work, such as the Women's Nursing home.
In the monastery is also the Holy Temple of Holy Supper. Agia Patience, before becoming a nun, was the emperor Eleni, the mother of the last emperor of Byzantium, Konstantinos Palaiologos.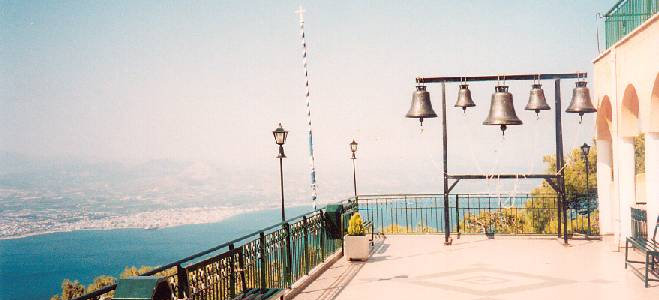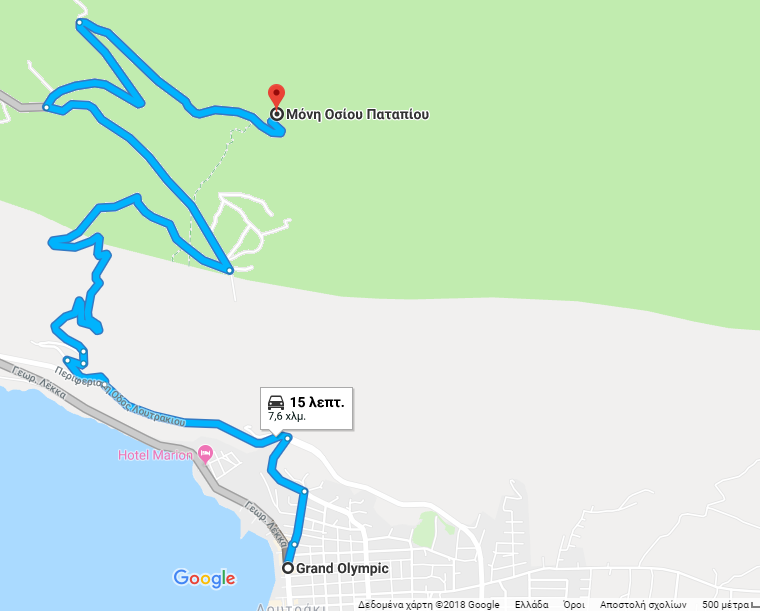 The Monastery from our Hotel:
It is 7.6 km
It's 15 minutes by car
From our Hotel drive along the Loutraki Regional Road