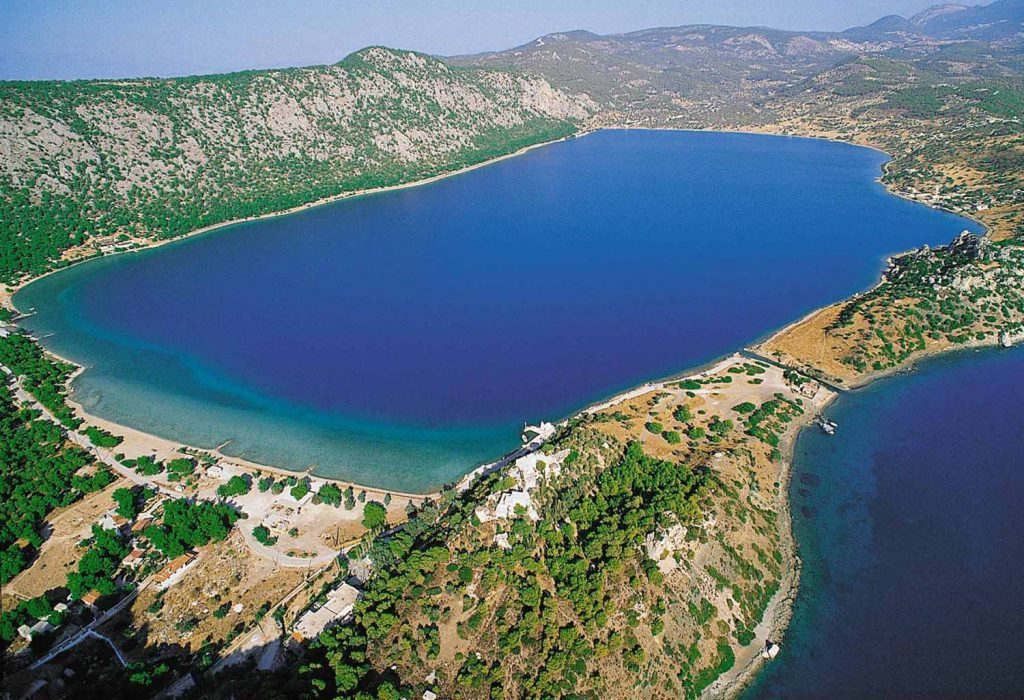 The Temple of Heraion of Perachora and the lake of Vouliagmeni or Heraion, a few kilometers after Loutraki, are an ideal choice even for one-day excursion and definitely an ideal choice for a family trip.
Heraion combines antiquities and unparalleled Mediterranean nature.Surrounded by natural pine forest, it is considered to be one of the most beautiful in Greece, an unexpectedly beautiful landscape with a tranquil atmosphere and natural beauty.
It is named after the archaeological site of the Temple of Hera, located one kilometer from the lake.
It is 12 km from Loutraki and in antiquity it was called "Eschatiotis" or "Gorgopis".Further to the lake lies the cape of Heraion of Perachoras or Melangavi, where one of the largest beaches of the Corinthian Gulf is situated.
And from the gulf of Heraion the view of the southern coasts of the Corinthian, with the mountains that stand out majestically in the landscape. If you are at this point in the afternoon, you can enjoy the most beautiful sunset of the Corinthian Gulf, just above the ancient harbor of Heraion.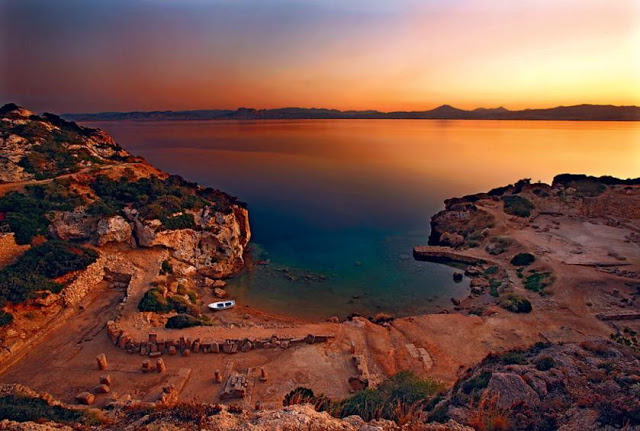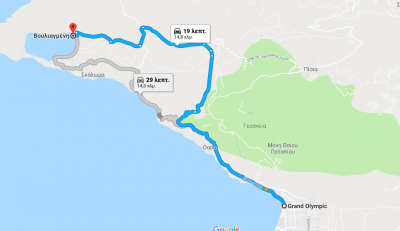 Grand Olympic is away from Heraion and Lake Vouliagmenis:
14,8 km
19 minutes distance from the car