Athens … A city that combines everything and is worth visiting …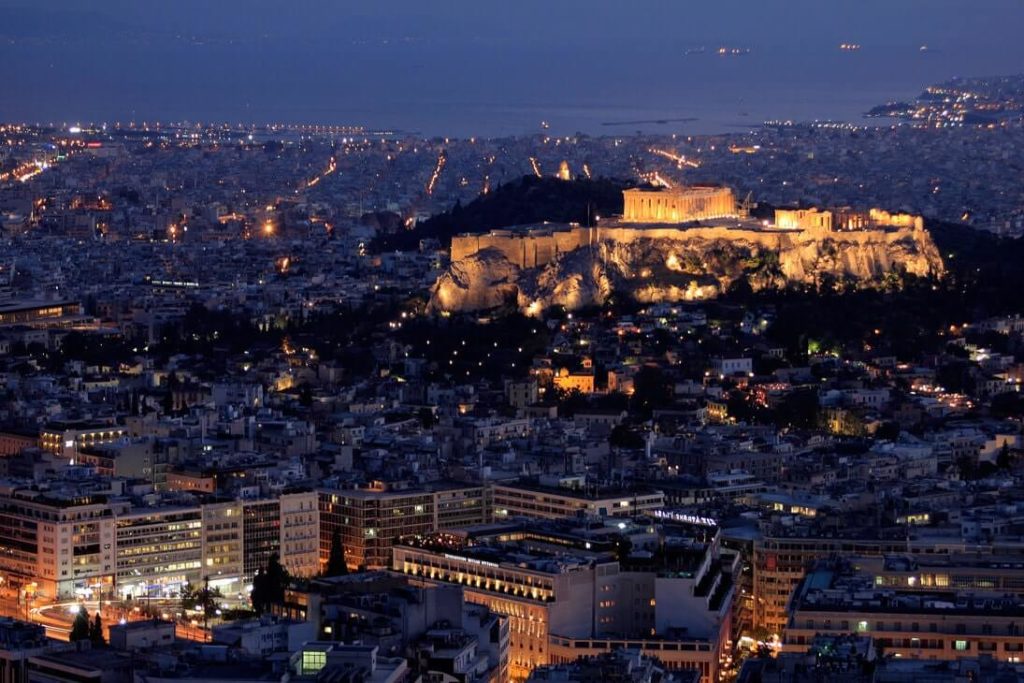 Symbol of Athens the Acropolis, one of the most famous monuments in the world. At the top of the Sacred Rock dominates the Parthenon, the ancient Doric temple dedicated to the goddess Athena, the patron saint of the city. Built in the 5th century BC is an architectural wonder that triggers thousands of visitors. Near the small Erechtheion temple, it impresses with the imposing figures of the Caryatids. On the southwest side of the Acropolis you will find Herodios, the Roman conservatory of 5,000 people, distinguished by its impressive architecture and acoustics. Even today, every summer, hosts musical and theatrical performances of international radios. Very close you will see the theater of Dionysus – the oldest of the known theaters in the world – and a place where the ancient drama and the art of the theater evolved and flourished.
At the foot of the Acropolis, there is Plaka, the oldest quarter of Athens, where the picturesque alleys stumble upon ancient monuments, Turkish baths, Byzantine churches, beautiful taverns and flower-covered courtyards in Cycladic-like houses. Here is the heart of the city from antiquity to the present day. The city's second milestone, the Lycabettus hill offers a panorama of Athens that extends from the mountains of Parnitha and Penteli, to Piraeus and the Saronic Gulf. On its slopes there is a beautiful pine forest, while at its top you will find a café and a restaurant. You can climb on foot from several paths or take the cable car from the end of Ploutarchos Street in Kolonaki.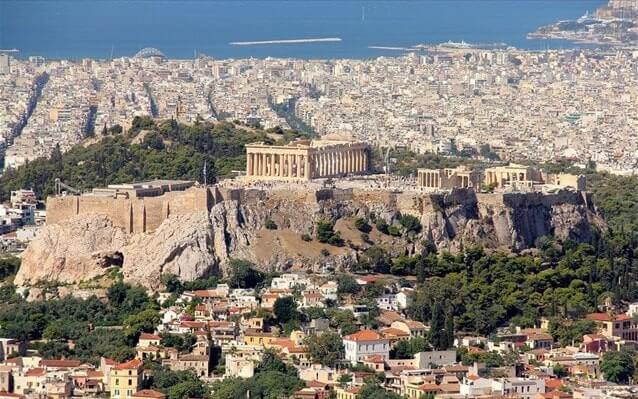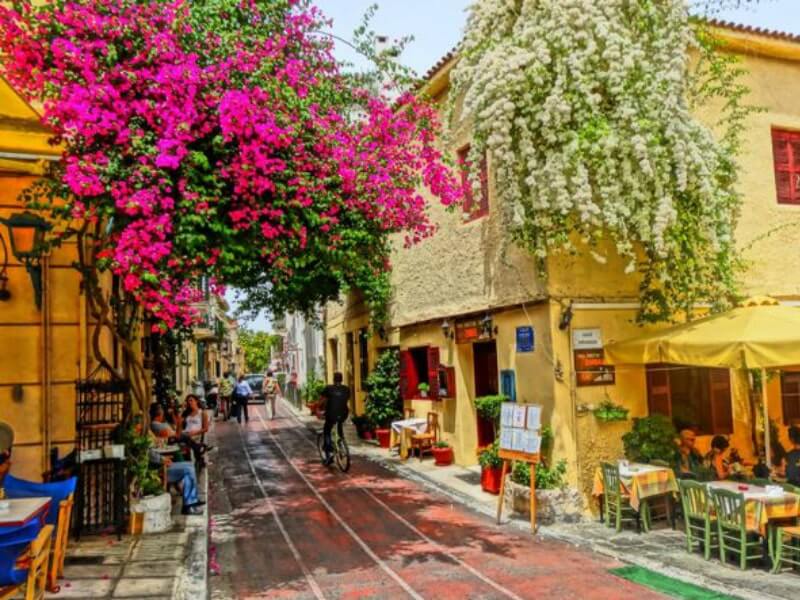 Athens has a special energy that seems to vibrate the sunny days and fill the nights with walks, music and cheerful hangouts. In the heart of the down town, the area around Syntagma Square offers fast food and souvlaki to up-to-class restaurants with a view. Kolokotroni Street, Karytsi Square and the area around Agia Irini Square, attract the young audience with many choices in bars and restaurants. Kolonaki, the posh area of ​​Athens, has interesting suggestions for food, coffee or drink. In Plaka and Monastiraki you will find traditional taverns, cafes and trendy hangouts. The areas of Thisseio and Psyrri have been literally transformed by a multitude of trendy restaurants and bars, and Gazi, the old industrial area, is now an interesting neighborhood with bars and a host of gourmet suggestions. If you are heading to the northern suburbs of the city, many dining, cafés and drinks can be found in Psichiko, Halandri and Kifissia, while in the southern suburbs Glyfada keeps its sights of nightlife.
The Grand Olympic is off Athens:
81,6 km

1 hour and 14 minutes driving distance